Page 1 of 2
Utility locating services in Port Hedland, WA
Service for Fortescue Metals Group
Westscan provides utility locating services to Fortescue Metals Group project works. Locating optical fibre cables & underground utility services for Rail camp 145 prior to installation of new building footing.
Utilising Ground penetrating radar (GPR) with pipe and cable detection equipment at FMG's Christmas creek iron ore mine OP1 production plant for new chiller plant equipment and verification of HV power cable route between Power Generator building and HV Transformers.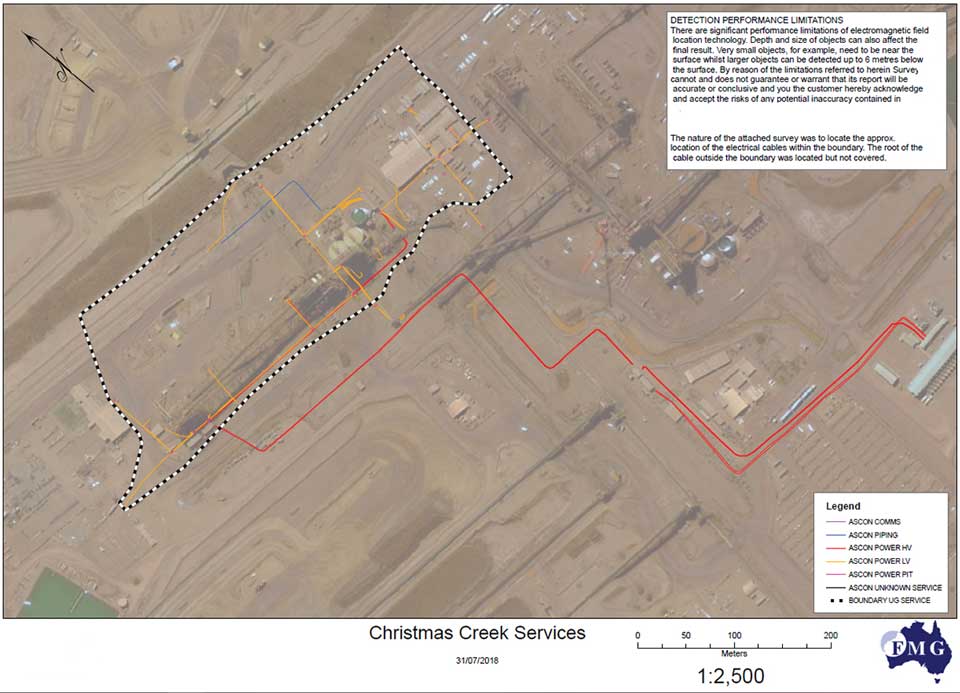 Client – Survey Group (providing specialised surveying solutions)
Site – Christmas Creek mine
Site owner – Fortescue Metals Group (FMG)a global supplier in the iron ore industry, using innovation and development of world class infrastructure and mining assets in Western Australia.
Location - The Christmas Creek mine is an iron ore mine located in the Pilbara region of Western
Scope – Locate power services around production plant
Port Hedland is 1755 kms North of Perth. An Industrial town with huge shipping ports for iron ore mined inland, salt mining exports operations and off shore natural gas fields.