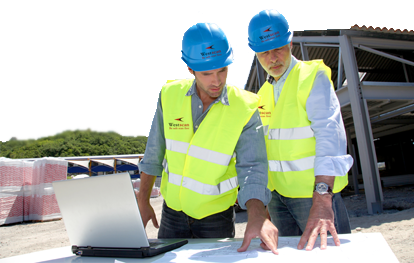 Underground Locating Solutions
Westscan uses Ground Penetrating Radar (GPR) technology to provide reliable testing, underground locating and subsurface imaging. There are many applications for our underground utilities locating services, including private utility locating or locating tanks buried underground for environmental inspections
Our trained GPR technicians can perform on site in real time. You do not have to evacuate people in the area or have the work done in off-hours.This makes it a cost effective solution compared to other technologies.
Your complete satisfaction is our commitment to you. We offer a range of utility location essential services that are designed to prevent damage and disruption to cables and pipes. From water pipe detection and electrical or telecommunication cables locating to reticulation piping leaks detection.
Call us for a project quote, and all your locating services needs.