Utility locating services in Geraldton, WA
Service for Origin Energy
Underground utility service detection and locating of anomalies at Beharra Spring, WA Natural Gas production facility prior to trenching works using ground penetrating radar with pipe and cable locator equipment.
DBYD information and old construction drawing showed possible existing services in area where trenching was planned. Westscan utility detection located services for vacuum excavation and mapped the route out of the project area. Westscan provided a cost efficient option of drive in drive out service locate for small foot print area clearance GPR scanning at Badgingarra Wind Farm where new high voltage power line towers were marked for construction.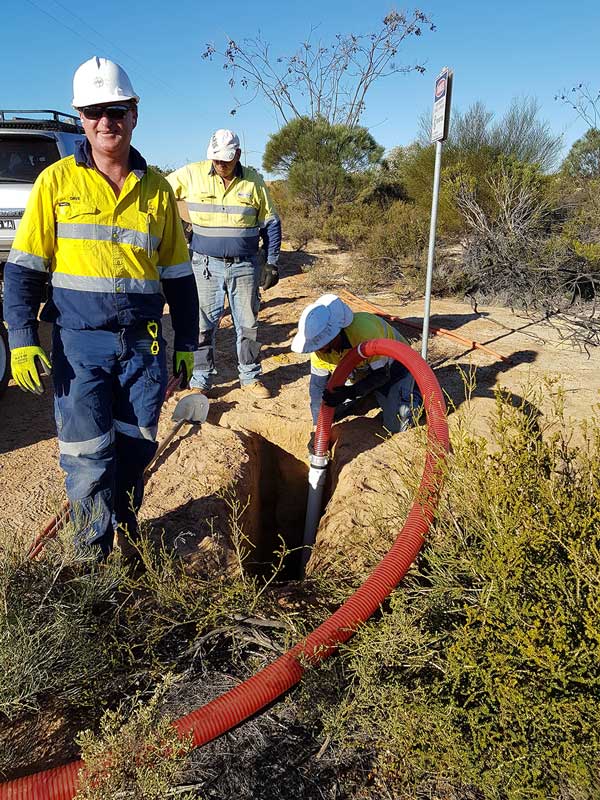 Client – Origin Energy a leading Australian energy company developing, producing, supplying natural gas.
Site – Beharra Springs Gas Plant
Site owner – Origin Energy (A leading Australian integrated energy company supplying electricity, developing and producing natural gas).
Location – Dongara region of Western Australia
Scope – locate and detection of existing services around the gas plant.
Geraldton is 424 Kms north of Perth a central point between the resources rich Pilbara, Kimberley and Perth.