Cable Locators
Job Safety Analysis
Brief Summary
Explaining steps to complete a Job Safety Analysis (JSA)
What is a Locators Job Safety Analysis (JSA)?
A Locators JSA is a valuable tool to evaluate and identify risks or hazards in a work place for a specific task, by identifying these risks or hazards, a process can be put in place to either eliminate or control the hazard and further protect the workers from injury or environmental harm.
JSA Example
Below is an example of a Locators JSA completed to locate street lighting cables in a car park at the local boat ramp with a cable locator doing a passive sweep in Power mode.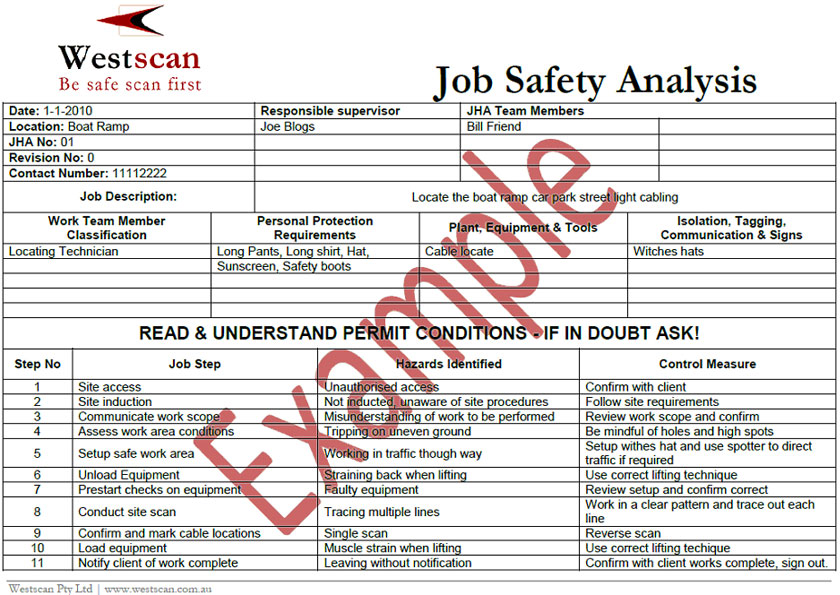 Find more info about Westscn cable locators serices here