Utility locating services in Onslow, WA
Service for Chevron
Westscan provides water leak detector service to Chevron Energy on Barrow Island Western Australia. Acoustic leak detection equipment can be conveniently transported as air baggage enabling water leak detection works to start ASAP.
Chevon has LNG processing facilities 12 kms West of Onslow and on Barrow Island 100kms North of Onslow where RO water produced onsite site is valuable and vital to production, any water loss from leaking pipe needs to be addressed as soon as possible. Water leak detection using acoustic listening equipment was conducted around the LNG processing facility and accommodation camp which identified locations of water leaks in underground piping. Maintenance teams were than able to vacuum excavate the surface materials to access the water piping line for repairs.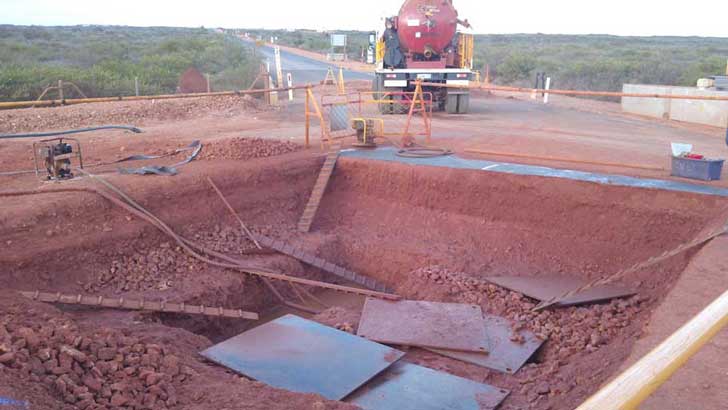 Site – Barrow Island liquefied natural gas plant.
Site owner – Chevron Corporation one of the world's leading integrated multinational energy companies.
Location – Barrow Island Western Australia.
Scope – Water leak detection around LNG production plant, detecting leaks using acoustic listening equipment on underground water pipeline to accommodation facilities for engineering construction and maintenance solutions
Onslow 1380 kms North of Perth with Barrow Island another 100 kms North of Onslow.